Background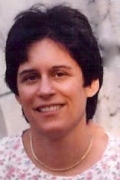 Welcome to my website. Within, you will find information about my background, philosophy and interests. Please do not hesitate to contact me if you have questions or would like to speak with me directly.
I am a licensed psychologist and have been practicing in New Jersey for the past 18 years. My doctoral training, at Rutgers University (Graduate School of Applied and Professional Psychology), focused on traditional cognitive-behavioral therapy. Today, I incorporate other approaches into my work. I am certified in EMDR* and am currently working towards a certification in hypnotherapy.  I also have a developing interest in Acceptance and Commitment Therapy (ACT).  
In addition to my formal training, my postdoctoral professional interests and life experiences have provided a foundation for my work. Having completed postdoctoral training in Neuropsychology and worked in the rehabilitation field for many years, I have an appreciation for the importance of honoring each person's learning style in creating a therapeutic plan for change. After travelling extensively in Europe and having lived in France and India, I am sensitive to cultural influences which may influence our perceptions, expectations, behaviors and feelings. Given an interest in writing and other creative endeavors, I am reflective about the ways in which writing, music, art and other forms of artistic expression can support personal growth and emotional healing.
Above all, I strive to honor individual differences, personal strengths, and resources: the foundations of accomplishment and change.
*EMDR: A treatment recognized by the American Psychological Association to be helpful in trauma recovery.